EXPLORATIONS:
AN OPEN INVITATION TO BIOLOGICAL ANTHROPOLOGY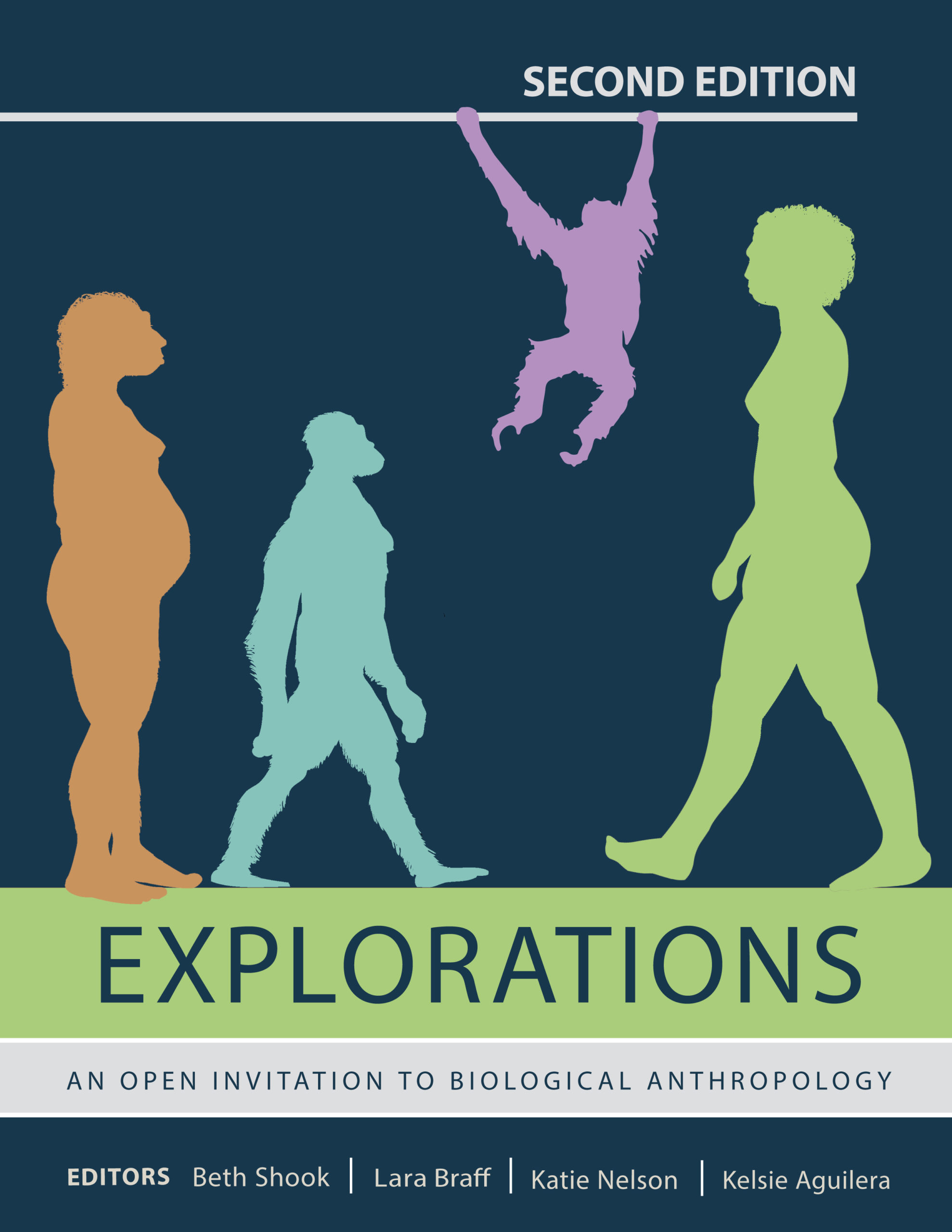 2nd Edition Book Information
ISBN (ebook): 978-1-931303-82-8

ISBN (print): 978-1-931303-81-1

Introducing the 2nd Edition!
What's New in the 2nd Edition?
Two new chapters;

More concise chapters (8,000 to 10,000 words, not including call out boxes);

Updated chapters with new discoveries and events;

Diversity, equity and inclusion principles applied to the text and images;

Enhanced accessibility standards reviewed by the ASCCC-OERI ;

Instructor guide detailing how to adapt the book to better fit your course.

Student reviewed content.
Key Dates
PDF chapters are now available.

Print version will be available in early 2024.
Teaching Resources
These teaching resources are made available to users as courtesy teaching aids. We encourage users to adapt them to their needs. The presentations slides and test bank are currently under accessibility reviews and will be updated once complete. We recommend users connect with their institution for a full accessibility review prior to student distribution.
Please note that the eBook adheres to the strictest accessibility standards and should be considered the official version of the book.